WHAT TO DO BEFORE, DURING AND AFTER YOUR DETOX
PREPARATION FOR YOUR DETOX
-Crank up that positive mindset. Picture yourself walking across that finish line feeling like a million bucks, with a big smile on your face, stronger than ever. 
-Stop or minimize alcohol consumption.
-Stop or minimize smoking cigarettes.
-Start eating less food.
-Start to drink more water.
-Stop or minimize coffee consumption.
-Start eliminating processed, high-fat, fried foods, and sugar.

Preparation for the better you is KEY🫵🏼❤️🌱
WHILE DETOX IS GOING ON 
I would stay away from all supplements or vitamins you have been taking prior to the detox. Yes, any doctor's medication should be taken. Only stop any medical prescriptions with the approval and supervision of your doctor. 
Yes vitamins and supplements help, but know this: while on a detox you are giving your liver, organs, kidneys, metabolism, etc. a break so making it break down vitamins or supplements would only slow the process down and take that relaxation time away from your body.
Also water is a must while detoxing the body. Drink as much as you can in between each smoothie or pressed juice. Sometimes you think you are hungry and all you need is water. Filtrated water is best when detoxing body. We also have amazing tasting Alkaline water. Great for the cleanse to work its best.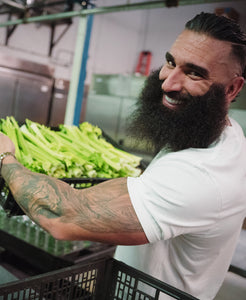 POST DETOX (HELP FOR AFTER YOUR DETOX)
-Super food chocolate detoxifying powder for everyday natural vitamins and minerals ❤️consumption ❤️ is magnificent. Stay feeding your body nutrients to keep it happy and filled with life. 
-Pressed 10oz morning , mid day or evening daily juice ❤️ 
Will definitely keep your immunity strong with the all natural vitamin and minerals from the fruit and vegetables.
-5 pack of Immunity boost for every morning as soon as you wake up, pre-workout, or mid-day consumption (turmeric or both turmeric and ginger)❤️
-Half-gallon smoothies for daily drink ❤️ you can keep the all natural flowing through your body and helping detox process working at best with these half-gallons. Pick your flavors 🤤
Meal prepping companies will really help once done eliminating all the garbage you just did to not go back to the same and also keep the weight off. Here are some incredible ones. 
-Incredible low cost meal Prepping Company with 50 different meals weekly ❤️ https://www.eatprimemeals.com/
Use code SPARTAN for $25 off your first order!
I am always here, ready to help. Save my number and I will always try and help you as much as I can. This is either the beginning of a new journey or just a pick back up and restart to your daily healthy lifestyle.
Raul
CEO @SparNDetox 
786-448-7511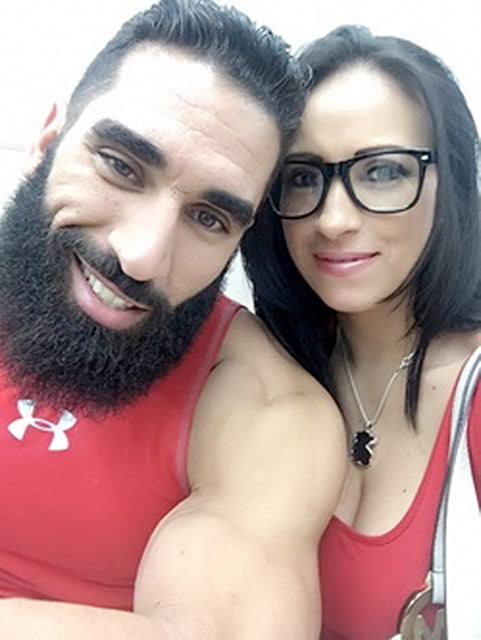 Our Story
a word from raul
My wife Ginna are the owners and operators of SparnDETOX. Together we set out to help people who are in need of detoxification, using only the freshest and highest-quality natural ingredients available.

The idea was inspired after watching my father suffer with Parkinson's Disease. Seeing his experience sparked our belief in the importance of taking the best care of your body, as it is the only one you have.
We started to look up remedies to help him, and all that came up were pills and more chemicals that came with dangerous side effects. After searching and searching, one day we discovered micro-nutrients and the benefits of a diet rich in fruit and vegetables. We learned how micro-nutrients help fight free radicals in your body and from there, we set out to create nutritious drinks and make them available and accessible for anyone searching for options for a healthier lifestyle.
My father dealt with Parkinson's for 24+ years. It is our belief that the power of detoxing is what helped my father's condition stabilize when Western medicine was not working. My father has since passed away, but he was always the reason and inspiration behind it all.
What makes spartan detox different?
1
NATURAL JUICES & SMOOTHIES
Our natural juices & smoothies are prepared fresh daily using the highest-quality fruits for an exceptional taste and experience that will help your body feel healthier and more energetic.
2
Superior Nutrition
With the SparnDetox, you get a higher intake of fruits, vegetables, and herbs daily than other detoxes.  Our packages are designed so you have a detox shake or juice often enough to avoid hunger and drops in blood sugar that you might experience with other styles of detoxing.
3
Support
We know it's easier to stick to a plan with the right support. That's why we help ensure you follow your detox and complete it successfully. We are on your team. Once you try our detox, you become part of our ever-growing SpartanDetox family!
My Reason Why
pops
Everyone placed in this world is given a task. A task to take care of something or someone. I am sure that my task is to help as many people as I can to stay healthy and free of disease. The man in this photo is my father. He would walk into a room and light it up, a man that everyone respected, a man that would help anyone in need.

My father's health took a life-threatening turn when he his doctor diagnosed him with Parkinson's disease. This is a disease that kills you from the inside out. It cuts the signals your brain sends to the cells in your body that affect movement and removes all your energy from your body little by little.

One major thing that I learned from my father is that sugar is addicting and used by most people to feel better and cope with life's down moments. I started extensively reading about sugar and learned that in many ways it can be as addicting as cocaine and has the same effect on the brain. It removes the dopamine in your brain which is what increases oxygen flow and improves memory while reducing stress. It was no surprise to learn that just about everything we eat contains sugar. My research has shown me that excessive sugar intake is very closely linked to many diseases.

Hindsight is (always) 20/20 but don't you think that if my father would have learned all of this earlier he could have extended his quality of life? What if he would have cleaned his body with the right nutrients and juices that could have helped flush toxin out of his body every three months and reboot his cells. He didn't need to be perfect, all he needed was to flush out some of the toxins. But he was a fighter. Now I choose to help others and fight for those people who need the benefits of detoxification for better health.